Eurofins – Office Renovations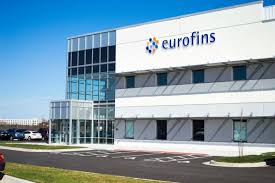 Investor Name:
Published Date:
January 1, 1970
Location:
Value:
Architecture:
About Project
Eurofins Project Description
The Project delivery configuration of this project Eurofins was multi-prime contracting for the complete interior renovation to an office suite with interior design for the seating plan. The project included the:
MEP demolition takeoff and estimate
Finishes takeoff
Flooring, roofing takeoff
Millwork takeoff
BUILDING CONNECTS  LLC collaborated with the subcontractors working on the project and provided construction estimating services throughout the design stages of the project. The construction estimators hired at BUILDING CONNECTS provided on-going estimating and takeoff services and damp roofing and fireproofing estimating services.
Eurofins – Office Renovations
The project schedules prepared by our construction project estimators were provided to subcontractors and masons working on the project. The project estimators employed at BUILDING CONNECTS  Services provided construction cost estimating for the whole project renovation. The HVAC experts in ductwork and equipment provided the overall budget estimate for the trade of mechanical.
The consultancy provided by
  Services for the ongoing construction was up to the mark and thorough from the inception to the final bid estimate.
The thorough services included the material, labor, and equipment takeoff for the following projects:
Commercial Construction Estimate
Retail Stores
Restaurant Construction Estimate
Open shops
Parking Slots & road mapping
Contractors got all services related to construction cost estimation, MEP estimate, Concrete estimates, Structural estimates, Metal framing, Masonry work, conceptual estimates, CAD services, and shop drawings under one roof which saves time and budget also ensured a quality work. Please visit our profile on GMB profile to know more about professional work.